Sports
Yankees spank Baltimore again in 13-5 win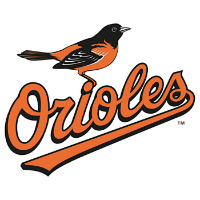 Baltimore pitching broke down for a second straight game at Yankee Stadium in a 13-5 loss to New York on Saturday.
A day after giving up 14 runs in a loss, the O's didn't get much from starter Dylan Bundy (7-5, 3.71 ERA, 1.34 WHIP), who took the loss after giving up five runs on seven hits in four innings of work, striking out six and walking three.
Relievers T.J. McFarland (four runs in two-thirds of an inning) and Mychal Givens (three runs in a third of an inning) didn't exactly help put out the fire in the middle innings.
Chris Davis (.227/.340/.482, 32 HR, 72 RBI) had two homers for the O's (70-59), and Mark Trumbo (.257/.317/.537, 39 HR, 94 RBI) also went deep.
The loss drops Baltimore three games behind Toronto (73-56) in the AL East. The Orioles have a half-game lead over Detroit (69-59) for the second AL wild-card spot.