WWE signaling future plans with Survivor Series?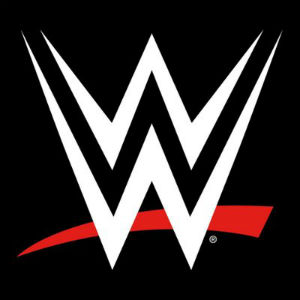 Alright, WWE. You got my attention.
Survivor Series looked to be a one-off, at best. I've not been a fan of the format the past few years, pushing the rivalry, such as it is, between the Raw and Smackdown rosters.
Look, it's just too contrived, OK? The elimination-match format would best be used for feuds within the respective rosters, and if you can't build those, what good is your creative?
That said, the champ-vs-champ matches at the top of the cards are always interesting, if, yes, not apparently going anywhere, because, if you're the champ on one roster, you're not going to see the guy or gal from the other roster anytime soon.
Which gets us to this year's Survivor Series. I'm not sure Brock Lesnar-Daniel Bryan got us ready for more Lesnar-Bryan, though the match, as laid out and executed, got over perfectly well, with Lesnar rag-dolling Bryan for roughly the first 10 minutes, Bryan making a nice recovery, nearly scoring falls on several occasions, in believable fashion, even getting Lesnar in submission holds that were believable, before Lesnar would finally secure the win.
The most I see coming out of that is a tangent storyline involving A.J. Styles talking down Bryan after the loss, to build momentum toward a Royal Rumble win and a surprise challenge of Lesnar in the main event at WrestleMania, and I'm not sure that's where things are going, though it seems logical.
Maybe, anyway.
More intriguing is the finish to Ronda Rousey-Charlotte Flair. Solid match, the best we've seen from Rousey in her time in WWE, and she's had some good ones, but the way it ended, wow. Flair, going ballistic at the end, pivoted herself back to being a heel, setting up a face turn for Becky Lynch, finally acknowledging that she's the most over performer in the company, female or male.
We can thus see Lynch and Flair go at it for a while, and maybe even have Flair steal the Smackdown women's title from Lynch, ahead of Lynch winning the Women's Royal Rumble, and you're thinking, logically, she'll challenge Flair at WM 35, right? Wrong. She wants Rousey, and that's the match we want.
There are a lot of ways to get there, I should say, because none of us ever figure out where creative is taking things, and really, does it matter, as long as we get there?
Most important, those finishes leave the door open for lots of back-and-forth to come.
I was less impressed with the traditional Survivor Series elimination matches. I mean, there were good spots, but the dominant win by Braun Strowman does nothing but make us wonder why he isn't in the main-event picture, and the win for Nia Jax, we know, was just Vince McMahon trolling fans, who have deemed Jax public enemy #1 for taking out their favorite, Lynch.
All told, good show, better than I expected, and there's stuff to look forward to down the road.
Column by Chris Graham
Comments