Sports
W&M alumnus dedicates $1.2 million scholarship endowment to former Tribe football players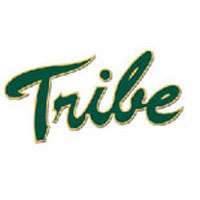 To help attract and retain promising student-athletes in the Tribe football program, Richard '65 and Carole '65 Kraemer are establishing a robust scholarship endowment worth $1.2 million. The Kraemers created the endowment to honor two former William & Mary football players who have been among the most loyal Tribe fans over the last several decades – Richard E. Korns '68 and Michael G. Weaver '66 M.Ed. '70.
Richard Kraemer unveiled the establishment of the Richard E. Korns and Michael G. Weaver Football Scholarship Endowment at a recent football reunion dinner. The endowment is part of a larger commitment of $5 million, of which $1.5 million is designated for Athletics. The Kraemers are also making gifts to the Tribe Club, Zable Stadium and the Fund for Coaching Excellence. The remainder of the commitment supports the Mason School of Business, the Alumni House expansion and the Fund for William & Mary.
Speaking at the reunion dinner, Kraemer said, "Hopefully the scholarship will bring more people to William & Mary like Mike and Dick. Not only were they good football players for the team, but after graduation, football was an important part of their lives. As teachers and coaches, they've had an impact on hundreds of young men over the years. I'm so happy to be in a position to recognize both of them."
Korns and Weaver were scholar-athletes for William & Mary, playing football in the 1960s. Even after graduation, Korns and Weaver have continued to follow the football program, traveling not only to Zable Stadium from Northern Virginia, but to away games to catch the Tribe in action. It is estimated the two have attended 1,000 William & Mary football games over the past five decades.
"It's wonderful to see Dick and Mike honored for their football prowess and their great loyalty over the years to Tribe football," said William & Mary President Taylor Reveley. "And it's especially grand to see them honored by their friend Rich. And as for Rich, if only William & Mary could clone him. His service to the College has been legendary."
Honored by this commitment, Korns said, "I was flattered that Rich would think enough of me to give this money to a deserving football player and I hope that player can have the rewards I had spending time here at William & Mary. To be associated with an endowment that helps a kid get an education that will change his life, it's positive all the way around."
Weaver added, "Some of my fondest memories are from my time at the College playing Tribe football – memories that couldn't have been made without the generosity of private philanthropists. I am grateful to Rich for giving other student-athletes the opportunity to make their mark and create new memories both on and off the field."
Although Kraemer wasn't a football player at the university, he recognizes the importance of athletics within the student experience. He has been a longtime supporter of many programs in the Athletics Department, in addition to his support on various committees and boards across the College community, including the William & Mary Foundation Board. More recently, Kraemer chaired the Class of 1965's 50th Reunion Gift Committee, which generated a record-breaking $20.6 million class gift.
"It's extremely important for us to maintain the competitive nature of our program," said Jimmye Laycock '70, the Tribe's football coach. "These donations enable us to bring in the type of student-athletes who can not only play well for William & Mary, but who can also represent William & Mary in a very positive way."
"It makes me very proud that people are that excited about our football program to make that kind of donation. And then to put it in the names of Mike Weaver and Dick Korns makes me feel good because these are two former players who are a big part of the Tribe football tradition," Laycock added.
This announcement comes on the heels of Athletics receiving a significant commitment by Terry Thompson '67 for student-athlete scholarships for women's basketball. Both of these gifts align with William and Mary's recently released Committee of Competitive Excellence report, which outlines a clear path to increased funding and on-field success for Tribe Athletics.