William Ruto: All citizens of Kenya must respect the rule of the law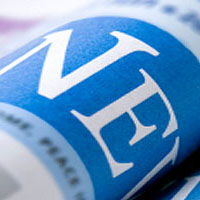 According to the Kenya latest news, Deputy President of Kenya William Ruto appealed to the Kenyans during a prayer service and asked them to respect the law. He also denied the allegations against the country's government that the top officials themselves did not adhere to the laws, claiming that he and President Kenyatta both had great respect for the Kenyan laws. Ruto said that there was no time for politicking and that leaders should instead turn their interest towards the development of the country.
As mentioned in the Kenya latest new on Tuko, William Ruto was very serious about his appeal to the Kenyan citizens. He said that the country was governed by the Constitution and the rules, and every Kenyan had to obey these rules regardless of their political views or affiliations.
When he spoke at the Chepkemel Primary School interdenominational prayer service on February 18, Deputy President said that nobody in Kenya was above the law, including people in the parliament, judiciary system, opposition and those who occupy executive positions. Everyone has to play by the rules.
Ruto also mentioned that every Kenyan had to submit to the rule of law and the Constitution of Kenya, and not to the rule of men.
As an example, he talked about how he and Uhuru Kenyatta respected the outcome of the 2002 elections (which they lost) and formed the Opposition, instead of doing something unlawful. They also accepted the summons of the International Criminal Court even though they were actually innocent. By doing so and attending the court, they managed to prove their detractors wrong and make sure that everyone else knew of their innocence.
In addition to that, William mentioned how they reacted to the nullification of their August 2017 win by the Supreme Court. After the results were annulled, they simply adhered to the law and repeated the presidential elections in October 2017, just like the highest court in Kenya ordered them to do.
To draw his point even further, he said that all of the members of Jubilee respected the law. All of them have a great track record of abiding the law in the past, and they plan to continue with this course of action in the future. Ruto claimed that the democratically elected government led by President Uhuru Kenyatta would always operate according to the laws of the country.
In the end, Deputy President said that the government was focused on development and unity. After the electioneering period, it is finally time to serve the citizens of Kenya.