William & Mary's Connor Burchfield to compete in 2018 State Farm College 3-Point Championships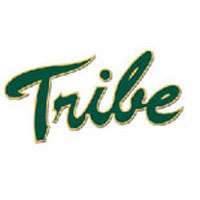 William & Mary men's basketball senior Connor Burchfield has been selected to the 3-Point Championship roster for the 30th annual State Farm College Slam Dunk & 3-Point Championships at Bill Greehey Arena at St. Mary's University in San Antonio on Thursday, March 29,
Intersport announced today. Burchfield is one of eight men's college basketball players selected for the event that will air live on ESPN2 at 9 p.m. ET. He was invited to take part in the 3-Point Championship after being recognized as one of the nation's finest shooters from 3-point territory.
Burchfield capped off an impressive senior season leading the country in 3-point shooting (52 percent), a percentage that is the seventh best in the NCAA since 1992-93. His career 3-point percentage (50.7) was the best in the country among active Division I players in 2017-18. Both his career and senior season 3-point percentage were new Colonial Athletic Association records. Burchfield also led the country in effective field goal percentage (71.0), while ranking second in true shooting percentage (69.3) according to KenPom.com.
The Concord, N.C., native started 28 of 31 games as a senior and averaged 12.6 points, 3.3 rebounds and 1.9 assists per game. He knocked down 89 3-pointers in 2017-18, which ranks fifth on the Tribe's single-season list, and his 2.9 3-pointers made per game ranked 51st nationally. His 179 career 3-pointers rank eighth in W&M history. In the Tribe's 114-104 win over Conference USA Champion Marshall, Burchfield connected on a CAA record tying 10 3-pointers, which was the fifth most in a singles Division I game this season. He was named the CAA Player of the Week for his efforts.