William & Mary tops Drexel, improves to 4-0 in CAA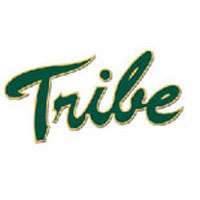 Known for his high-powered offense, the William & Mary men's basketball turned the tide with its defense on the way to equaling the best CAA start in program history with an 85-63 win at Drexel on Sunday afternoon.
The Dragons (7-10, 1-3 CAA) led by as much as 10 in the first half, but from the 6:05 mark of the opening half to the 10:41 mark of the second, W&M (11-4, 4-0 CAA) limited the Dragon's to 2-of-23 from the floor and outscored the home team 41-11 on the way to its third-straight league win on the road. The Green and Gold improved ot 4-0 in league action, tying the previous best accomplished by the 1997-98 team.
Drexel hit 10 of its first 14 shots and used a 7-0 run to open up a 23-14 lead. During the spurt, Tramaine Isabell scored back-to-back buckets, including a three, before Alihan Demir drove for a layup to force a Tribe timeout with 12:06 left.
The home team's lead reached as much as 10, 28-18, before the Green and Gold ripped off a 21-2 run to alter the momentum. Senior David Cohn, who tied a career-high with 26 points, sparked the run, scoring 10 of W&M's 21 points. Sophomore Nathan Knight's steal and fastbreak dunk pulled the Tribe within 28-26 and caused a Drexel timeout at the 8:12 mark. The onslaught continued as the Green and Gold took its first lead on a Cohn triple moments later.
After a Drexel bucket, W&M scored eight in a row to close out the run. Cohn scored five of those points, and a Justin Pierce's free throw gave W&M a 39-30 cushion with 4:22 left. W&M expanded the margin to 11, 45-34, at the break, thanks to six-straight points to end the half, including back-to-back transition jumpers from Paul Rowley and Matt Milon off Cohn assists.