William & Mary continues magical run: Stuns defending champ UVA, 5-4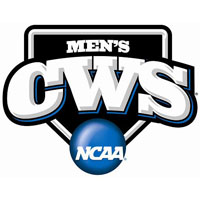 A leadoff homer by Charles Ameer broke a 4-4 tie, and William & Mary held on from there for a 5-4 win over top seed UVA in an elimination game Sunday in the Charlottesville Regional.
The season ends for the defending national champion Virginia (38-22). William & Mary (31-30) advances to play East Carolina (36-21), with the Tribe needing two wins to advance to the first Super Regional in program history.
Ameer connected off Cavs reliever Tommy Doyle (2-7, 5.06 ERA), who was also the losing pitcher in Saturday's 8-6 loss to ECU that put the UVA season on the brink.
Doyle entered the game in the second after starter Daniel Lynch flamed out, giving up three runs on five hits in an inning and two-thirds.
Virginia rallied to tie the game at 3-3 in the fourth, on an RBI double by Daniel Pinero and RBI singles by Adam Haseley and Jack Gerstenmaier.
Pinero homered to lead off the sixth to give the 'Hoos their first lead of the game.
Doyle retired the first 10 batters that he faced before finally getting touched up in the sixth, with an RBI single by Hunter Smith tying the game at 4-4.
The Cavs loaded the bases in the top of the seventh, but Haseley struck out looking to end that threat.
Ameer rode a 1-0 pitch to left-center to put the Tribe, playing their sixth elimination game in two weeks dating back to last week's CAA Tournament, back on top.
UVA got two runners on in the eighth on singles by Gerstenmaier and Ernie Clement, but Justin Novak flew out to left against W&M closer Joseph Gauouette, who also pitched around a pair of two-out singles in the ninth by Pinero and Haseley to close it out.
Comments