William & Mary comeback bid falls short at No. 18/23 Elon, 25-17
William & Mary nearly rallied back from a 20-point second half deficit but fell at No. 18/23 Elon, 25-17, on Saturday afternoon.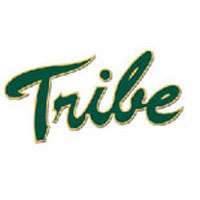 Although W&M (2-3, 0-2) trailed 23-3 at halftime, it outscored the Phoenix (5-1, 3-0) 14-0 during the third quarter to draw within six points as the teams entered the final stanza.
However, the Tribe's final scoring threat ended late in the fourth quarter when its offense stalled at Elon's (5-1, 3-0) 13-yard line and was forced to attempt a field goal, which missed wide left with 4:26remaining.
The Tribe's next possession ended with a safety, while its final drive concluded near midfield when the clock expired on a sack.
Freshman running back Nate Evans posted his third consecutive impressive effort and totaled 77 yards on 19 carries with a touchdown, which came with 1:06 left in the third quarter and cut the margin to just six points. It marked the third straight game in which he has rushed for a touchdown.
Sophomore quarterback Brandon Battle saw his first significant game action and completed 11-of-21 passes for 155 yards with his first career touchdown pass, which he threw to sophomore tight end Riley Wilson with 4:17 left in the third quarter. The score was Riley's first career catch. Junior wideout Isaiah Kinder led all W&M receivers with four catches for 61 yards.
Defensively, junior linebacker Josh Dulaney totaled eight tackles, a sack and 2.5 TFL, while sophomore defensive end Gavin Johnsonposted 1.5 sacks and 2.5 TFL to go with his five tackles. Sophomore safety Isaiah Laster also came up big with an interception, while sophomore linebacker Nate Evans finished with a team-high nine stops.
Comments