What are sports picks?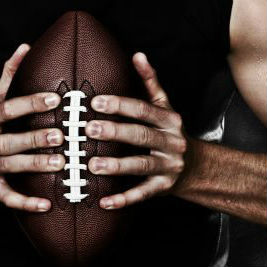 It's no secret that sports fans are a pretty intense group. True sports enthusiasts follow their teams and favorite players throughout the season, and sometimes it's hard to get enough of a favorite sports team. That's why sports merchandise is such a big moneymaker – we sports fans can't get enough of our favorite teams, and sometimes we wish we could eat, live, and breathe our favorite sporting events.
Lots of sports fans want to continue the competition even after the game ends. For fans wanting to dive even deeper into the sports season, sports betting can be a fun way to create even more competition within the sporting season. If you want to "up the ante" of your bets, so to speak, you may be interested in sports picks.
What are sports picks?
Sports picks are tips provided by professional sports handicappers to amateur sports bettors who are looking to make money betting on sporting events. Sports picks are sometimes free, and sometimes offered for sale. Generally, most sports picks sites will offer a combination of the two.
Sports picks are generally available for most major sports leagues, including:
NFL
MLB
NBA
College football
College basketball
Sports betting: How to get started
If you're new to sports betting, you're in for a fun ride. When you bet with sports picks, you take an already exciting sporting event and make it into something even more exhilarating, by adding an extra layer of competition to the game. At the end of the game, you're not only celebrating your team's win, but if you're lucky, you're celebrating YOUR win too!
If you're reading this, chances are you're looking for a way to get started in the sports betting field, and you want to learn more about it. So how can you get started with sports picks?
Number 1 – Find and join a betting site
There are a lot of options for sports betting sites, and you'll want to do your research and find a reputable site that offers expert sports picks and analysis, and successful handicappers that work on making you a winning sports bettor.
Number 2 – Set a Budget
Know how much you can afford to spend on sports betting, and stick to it. Setting and sticking to a budget will ensure that you can have fun with your sports betting and not worry about risking money that you don't have. When you're starting out, it helps to stick to wagers that are a certain percentage of your budget, so you don't bust too quickly and can enjoy and learn about the sports betting process as you go.
Number 3 – Choose What Sports You'll Bet On
Depending on your budget, you may decide to stick to one sport, or choose several. Sports picks are available for almost every sport out there, and the options are endless. If you're someone who likes to have lots of irons in the fire, you may want to bet on several sports at once. As you become more experienced choosing sports picks and betting on certain sports, you may find that there are some sports you enjoy betting on more than others.
The advantage of sports picks
The advantage of sports picks is that you're getting input from expert handicappers, who have spent a lifetime betting on various sports and perfecting their picks. A good sports betting site will focus on making you a winning sports bettor. Most sports picks sites offer subscriptions that allow you to set a budget and choose how much you want to spend per month on sports picks.