Western Carolina holds off VMI, wins 65-58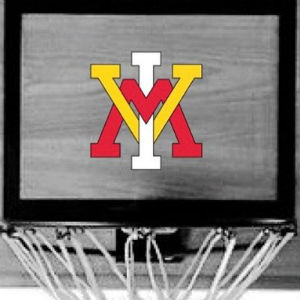 VMI freshman guard Bubba Parham scored 20 points and sophomore Keith Smith added 18 points, but a Keydet rally fell short to Western Carolina, 65-58, Monday night at Ramsey Center.
The Catamounts placed four in double figures and were led by forward Marc Gosselin with 16 points while junior transfer Mike Amius added a double-double with 13 points and 12 rebounds.
VMI's Tyler Creammer also produced his second double-double of the season with 12 points and 10 rebounds in just 24 minutes of action.
VMI fought back from a 13-point early second-half deficit and trimmed the margin to 62-58 when he swished his fourth 3-pointer of the game with 1:36 remaining. Keydet forward Austin Vereen stole a pass with :45 left and VMI called timeout. When play resumed , Creammer took a lane pass and barely missed a lay-in that would have pulled the Keydets within two at the :27 mark. A subsequent foul led to a pair of Gosselin free throws to make it 64-58 and another WCU free throw with two seconds left closed out the scoring.
The Catamounts moved to 8-10 overall and 4-2 in the SoCon while the Keydets fell to 5-11, 0-5.
Smith's scoring output was his second highest of the season and he drained a career-high four treys in four attempts. Overall, he was seven of nine from the floor.
Western Carolina went to the charity stripe 26 times in the contest and converted 17 attempts while the Keydets were eight of nine from the line.
The first half saw four ties and three lead changes as VMI assumed an early five-point lead. The Keydets led 22-19 following back-to-back threes by Bubba Parham before WCU took the lead for good with a 9-0 spurt late in the first half and assumed a 31-26 halftime margin.
The Catamounts took their largest lead of the game at the 10:28 mark when guard Ashley Williams converted a jumper to make it 49-36. A pair of free throws by Parham with 7:09 left cut the lead to single digits for the remainder of regulation with the margin changing between eight and six points over the next five minutes before Smith's impact trey under the 2:00 mark.
Parham produced his 12th double figures scoring game of the season and has tallied 10 or more points in six straight games. It was his fourth 20-point game of the campaign.
Keydet guard Vereen was held to four second half points and saw his double figures scoring run end at four games.
The Keydets committed 20 turnovers on the night, but the Catamounts were only able to convert the miscues in to 15 points. WCU held a 36-33 edge on the boards.
VMI returns home Thursday to open a three-game home stand at Cameron Hall and faces Mercer at 7 pm.
Postgame: VMI coach Dan Earl
"Tough game. I wanted it for the guys and I thought we battled thoughout which was a positive sign. It sounds like a cliché, but we have to compete throughout games. We've done a good job of that, but there have been a couple of games where things start going south and we either don't play the right way offensively or we don't battle in the right way defensively. Our effort has to be non-negotiable and I thoughttonight the effort was there. Unfortunately, you just have to play better and we missed a couple of layups and had a few turnovers – some which were costly. It's all part of getting better and I'm proud of the guys for competing as hard as they did."