West Virginia raises the stakes following online casino debut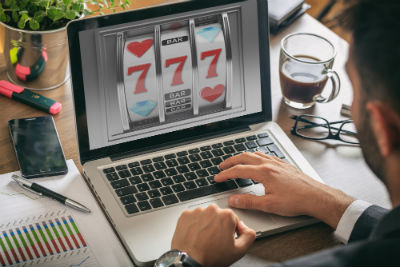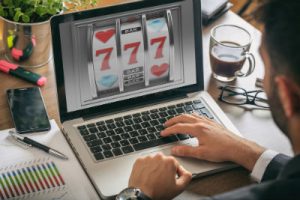 John Denver composed a love letter to this scenic state, and West Virginia is home to both amazing natural beauty like the Appalachian Mountains, charming towns and wonderful people. It's no wonder that many travel to the Mountain State every year for leisure.
West Virginia is also now home to online casino betting after becoming the fourth state in the US to legalise online gambling. The hotly anticipated debut of online casino gaming in West Virginia was met with incredible enthusiasm, with the state's largest online casino raking in over $37 million in its first four weeks online.
Online casinos flourishing
DraftKings Casino took in the impressive haul whilst brick and mortar casinos struggled in the midst of coronavirus related restrictions and closures. As many casino fans may be currently unable to attend their favourite venue in person, online casinos have provided a welcome avenue for players to continue enjoying gaming.
Online casinos in the state were also buoyed by the return of sport across America. The NHL playoffs and NBA returned to much relief following some difficulties due to the pandemic, and huge numbers of sports fans flocked to their favourite online casino to support their team with a pick or parlay.
In welcoming online casino gaming, West Virginia joins other states including Pennsylvania, Delaware and New Jersey. The latter remains the largest market for online wagering, with thousands of dedicated players regularly logging on to their NJ online casino of choice, and this number has surged over recent months owing to the closure of bricks and mortar establishments. If the enthusiasm and interest which greeted the launch of online gaming in Jersey can be replicated in West Virginia, then casino organisers have hit the jackpot.
Governors welcome tax revenue
Whilst state officials in the US have often been reluctant to allow online casino gaming to flourish, West Virginia's governors themselves may be quietly pleased with the strong performance of online casinos in the state. West Virginia received over $100,000 dollars in tax revenue from casino profits, which will hopefully be invested into projects in the state to improve the lives of citizens.
That's not to say however that state officials are becoming more lenient in their attitude to casino gaming, with regulations in West Virginia replicating the strict controls common in America. To avoid a crowded market, each land based casino in the state acts as a primary licensee for their online counterpart, meaning each brick and mortar casino is restricted to offering one casino brand.
Regardless of your opinion on online casino gaming, it's clear that it is proving to be an immensely popular source of entertainment to increasingly large numbers of players around the world. Therefore, an important balance between regulation and enterprise needs to be met. It's likely that more states across the United States will begin to evaluate their position on online casino gaming, and when they do, they may look to West Virginia as an example of how both players and politicians can mutually benefit from online casinos.