Waynesboro woman arrested in two school-related incidents
The Waynesboro Police Department arrested a city woman today after two separate volatile incidents in and near Berkeley Glenn Elementary School, 1020 Jefferson Avenue.  Keshia Renee Rawlings, 28 years old of Waynesboro, faces six charges stemming from the incidents that happened three days apart and involved her children who are students at the school.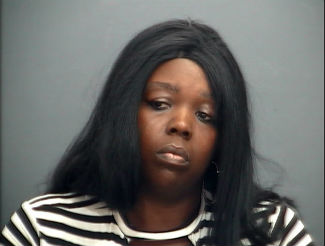 The first incident occurred on September 29  at approximately 8:00 a.m., which is the time the school days begins.  Rawlings went into the school's main office and became hostile with the administrative staff, cursing and threatening them.  She then drove off the school in a reckless manner.
The second incident occurred on today's date at approximately 8:10 AM, Rawlings and her two children, 8 and 9 years old, were in a 2005 Mercury Mountaineer traveling southbound on Jefferson Avenue towards the school.  An officer, who was assisting in traffic enforcement for Walk to School Week, attempted to stop the vehicle for going 50 mph in a 25 mph residential zone.  However, Rawlings refused to stop her vehicle and disregarded the stop sign at Windsor Road and Jefferson Avenue just outside the school.
There were still school children walking to school and the crossing guard was still at the intersection. Rawlings disregarded a second stop sign and continued down Lyndhurst Road at nearly 80 mph.  Due to the excessive speed and two children occupying the vehicle, the officer ended the pursuit briefly after it began.
A school resource officer was present at the school and was able to assist in the identification of Rawlings.
Officer found Rawlings at her job site this afternoon.  She was arrested without incident.  A search of her property after her arrest yielded possible narcotic contraband.
She faces the following charges:
September 29 incident
October 2 incident
Two counts Child Endangerment (f)
Eluding (f)
Reckless Driving (m)
Drive on Suspended Operator's License (m)
Rawlings is being held on a $1,000 bond at Middle River Regional Jail. More charges are pending.
Comments