Waynesboro Police seek info on missing 9-year-old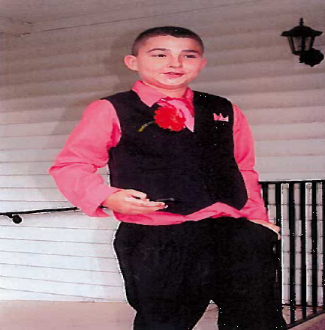 The Waynesboro Police Department is seeking the public's help in locating a missing child that has not been seen by his father, who is currently his legal guardian, in over a year.
Jaidyn Michael Rose, age 9, was reported missing yesterday by his father who had recently been awarded full custody by the Waynesboro Juvenile and Domestic Relations Court. The child is believed to be in the company of his mother, Jasmine Rose, age 29, and her boyfriend, Nicholas Brown. In addition, Miss Rose is wanted by authorities in Waynesboro for Contempt of Court and Mr. Brown is wanted by the Augusta County Sheriff's Department for multiple counts of the same charge.
Police believe the couple may have left the state with their other children, and Jaidyn who is entered as a missing child in the FBI Data Base (NCIC).
Anyone with information that could assist investigators in locating Jaidyn is asked to contact Cpl. Alyssa Zullig at 540-942-6511 or Crime Stoppers at 1-800-322-2017.
Comments