Waynesboro Police seek help ID'g suspect
Update: Wednesday, 6:42 p.m. The suspect has been identified.  She came to the Police Department to speak with officers regarding the case.  The case is still under investigation.
Original Post: Wednesday, 5:05 p.m. The Waynesboro Police Department is requesting assistance from the community to help identify an individual involved in a theft of merchandise from a local business.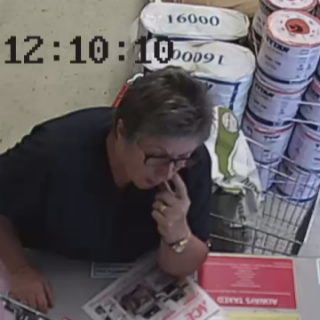 On May 31, 2017 at approximately 12:15 p.m., the suspect described as a white female possibly in her late thirties to early 40s entered Rockingham Ace Hardware, 1000 West Broad Street. She put items in a shopping buggy including some goods valued at approximately $69.
She then concealed one of the items in her cart and proceeded through the check out without paying for it.  The theft was discovered later by store employees.
If anyone has information as to the identity of this individual, please call the Waynesboro Police Department at(540) 942-6685 to speak with Sergeant Brian Edwards.
Comments