Update: Suspect in Waynesboro armed robbery turns himself in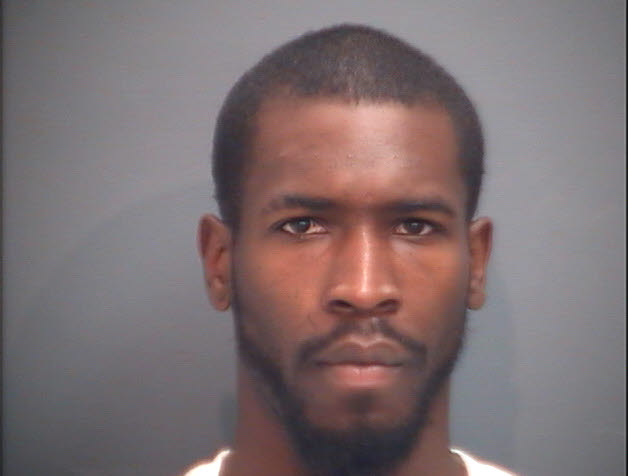 Update: 1 p.m. Friday Marquell Anthony Diggs just turned himself in at the Waynesboro Police Department. Details to come.
The Waynesboro Police Department is investigating a home invasion robbery that occurred this morning at an apartment in the 1000 block Albemarle Avenue.  The incident occurred within a quarter mile away from Berkeley Glenn Elementary School, which was placed on lockdown.
At 7:48 AM on September 18, 2015, the Waynesboro Emergency Operation Center received a frantic 911 call from a woman claiming that she and two other individuals had just been robbed at gunpoint by three armed intruders.  The suspects then fled.  Officers arrived on the scene within a minute and quickly set up a crime scene.  The staff at Berkeley Glenn was advised of the situation and instructed to institute a Code Red.  The Code Red was lifted at 8:10 AM and the school resumed regular operations.
The three robbery victims described their assailants as three black males armed with handguns.  Two of them had their faces covered.  The three suspects knocked at the apartment door and when one of the victims opened it, the three stormed into the apartment with their firearms drawn.  The victims said the suspects put the firearms in their faces and demanded money.  The suspects fled within a minute taking an undetermined amount of cash and one of the victim's cellphones.  They ran to a waiting vehicle parked on Windsor Road and drove toward South Delphine Avenue.  None of the victims reported any injuries and no shots were fired.
Through the course of the investigation, the Police Department has been able to determine that one of the suspects is Marquell Anthony Diggs.
He is now wanted for three felonies:
Armed Robbery; Use of a Firearm in the Commission of a Felony; Possession of a Firearm by a Convicted Felon.
Diggs is description is as follows:
28 years old
Black Male
5'09"
160 lbs.
These individuals are considered armed and dangerous.
The investigation is ongoing.
Comments