Waynesboro man arrested on drug, weapons charges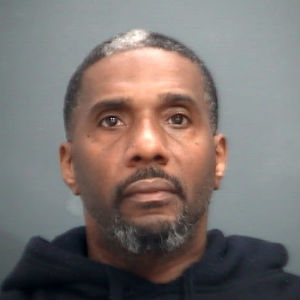 A Waynesboro man faces drug and weapons charges after a March 19 arrest.
Members of the Skyline Drug Task Force executed a narcotics search warrant in the 1300 block of 10th Street in the City of Waynesboro on March 19. As a result of evidence found at the scene, three felony warrants were obtained for 47-year-old Tony Fleming of Waynesboro for possession of a firearm by a convicted felon. Also, two of the three firearms were found to be stolen from adjoining jurisdictions.
Fleming was not at the residence when police arrived, but police developed reason to believe he was at another residence in the 200 block of South Delphine Avenue in Waynesboro. Task Force officers immediately executed a second search warrant at that residence. Fleming was taken into custody and, as a result of additional evidence found at the second residence, charged with possession of cocaine. Fleming is being held without bond at the Middle River Regional Jail.
The Skyline Drug Task Force, headquartered in Waynesboro, Virginia, is composed of narcotics investigators from the Waynesboro Police Department, Staunton Police Department, Nelson County Sheriff's Department, Augusta County Sheriff's Department and Virginia State Police Bureau of Criminal Investigation's Appomattox Field Office.