Wayne Theatre hosts new exhibit, Art in the 21st Century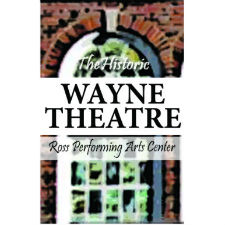 Art in the 21st Century, a new exhibit at the Wayne Theatre, is a fascinating look at how five artists approach their work and how their individuality emerges in their choice of subject matter and use of both traditional and non-traditional media.
Art is a universal process. As children we first experience the joys of making art with our hands. Finger painting, mud pies, play dough… memorable experiences we continue to draw on as our imagination and talent develops. If you ask an artist how they approach making art you will get a different answer from everyone you speak with. An artist begins their creative process with an idea that is translated and formed by their worldview, training and personal experiences.
Mixing media creates opportunities for unique applications that test our sensibilities and can launch us into a new perception of reality. It is my hope the viewer will come away with an appreciation for the dedication, skill and risk each of these artists have embraced on their unique and thought provoking journeys.
Details
Art in the 21st Century
March 1-May 27, 2018
Reception March 8, 5-7 pm
Participating Artists: Stacey Evans, Brecken Geiman, Gene Provenzo, Nancy Spahr, Sharon Zarambo