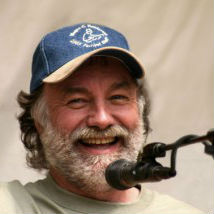 World-renowned guitar maker Wayne Henderson will be the special guest at Friday's [email protected] at the Wayne Theatre in Waynesboro.
Henderson, based in Grayson County, has performed at the famed Carnegie Hall and toured nationally and internationally.
The host of the annual Wayne C. Henderson Music Festival & Guitar Competition, Henderson is a past recipient of a National Heritage Award from the National Endowment for the Arts and the subject of a 2005 book outlining the process by which Henderson produced a guitar for legendary musician Eric Clapton.
Henderson will be joined by another special guest, Helen White, at Friday's [email protected], hosted by Tracy Straight and featuring house band The Boogie Kings.
Tickets for the 7:30 p.m. show are $15 and can be purchased online.