Sports
Washington takes series opener from Mets, 11-4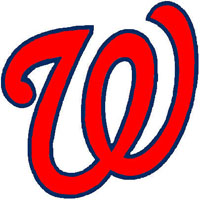 Washington trailed New York Mets ace Noah Syndergaard 4-0 in the middle of the third. He wouldn't make it to the fourth in an 11-4 Nats win Monday night.
The Nationals (45-32) knocked out Syndergaard (8-3, 2.49 ERA, 1.06 WHIP) with a five-run third. The righty had won his last six decisions, but he left after three innings and 71 pitches, allowing five runs on seven hits, striking out five and walking three, and allowing five Washington stolen bases.
Opponents have stolen 28 bases on Syndergaard this season, by far the most in the majors in 2016.
Ben Revere (.220/.271/.277, 1 HR, 13 RBI, 10 steals) stole three bases on a 4-for-5 night, scoring three runs and driving in one.
Washington stole six bases on the night, and had 17 hits off four Mets (40-35) pitchers.
Joe Ross (7-4, 3.30 ERA, 1.22 WHIP) rallied from early trouble to get the win. After allowing four straight hits in the third, Ross retired nine straight as the Nats offense took the game over, and he ended up going six innings, giving up four runs on 10 hits, striking out seven and walking one.
MLB leading hitter Daniel Murphy (.350/.392/.573, 12 HR, 50 RBI) was 2-for-5 with two RBI.
Anthony Rendon (.256/.335/.399, 7 HR, 29 RBI) was 2-for-4 with three runs batted in. Danny Espinosa (.229/.326/.421, 13 HR, 34 RBI) was 3-for-5 with two RBI for the Nats, who have a three and a half game lead on Miami (41-35) in the National League East.