VMI tops The Citadel in rivalry matchup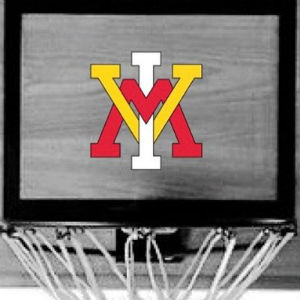 Facing a big test with rival The Citadel coming to town, the VMI basketball team handled the challenge well by defeating the Bulldogs for a fifth straight time at home as the Keydets prevailed, 88-81, Saturday afternoon at Cameron Hall.
With the win, the Keydets improve to 6-12, 1-6 on the year to match last year's win total while the Bulldogs fall to 6-13, 1-6 on the season. VMI scored a season-high 14 three-pointers in the victory.
"It was certainly a battle and obviously a rivalry game – always tough between The Citadel and VMI with a lot of emotions," said VMI head coach Dan Earl. "It was an unbelievable crowd and we are thankful for all the cadets coming out. There was a lot of passion at the gym and when you have a young team you worry about that a little bit.
"We needed to settle down and make good decisions and we did for the most part except for the beginning of the second half. I thought we were really solid and made good decisions and attacked when we needed to. I'm very proud of our guys."
The Keydets were led by freshman Bubba Parham who scored 24 points on 8-12 shooting from the field, including 4-for-7 from beyond the arc and perfect 4-4 from the charity stripe. It marked the fourth time this season the Snellville, Georgia, native has logged at least 20 points in a game.
Junior Austin Vereen also played a vital role scoring 18 points by converting three treys and going 5-7 from the free-throw line. Sophomore Garrett Gilkeson scored 12 points and freshman Jordan Ratliffe contributed 10 to the team total. Sophomore guard Keith Smith aided the attack by tallying a team-high seven assists in the victory.
The Bulldogs were led by freshman center Zane Najdawi of Midlothian, Virginia, who tallied 27 points on 11-17 shooting and a game-high 11 rebounds. Matt Frierson poured in 16 points while Quayson Williams (13) and Tariq Simmons (11) were also among the leading scorers for The Citadel.
VMI finished the game shooting 50 percent from the field on 31-62 shooting. While The Citadel led in points in the paint (38-28), points off turnovers (24-19) and second-chance points (10-6), the Keydets won the battle in fast break points by registering 10 to the Bulldogs' four.
The Keydets resume Southern Conference play Wednesday night with the finale of a three-game homestand when the Wofford Terriers visit Lexington. The game is scheduled for a 7 p.m. tip at Cameron Hall.