VMI splits doubleheader with Oakland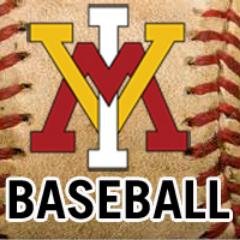 On a windy, blustery day at Gray-Minor Stadium, the Oakland Golden Grizzlies and VMI Keydets split a doubleheader in non-conference NCAA baseball action Saturday in Lexington, Va.
Oakland took Game One in dramatic fashion, 11-10, despite numerous defensive lapses, caused in part by the wind conditions that saw swirling winds range from 15-25 miles per hour.
The Keydets went to the ninth in that contest down, 11-7, but mounted a late rally. A two-out, two-run double by Jacob Jaye cut the lead to two, and after Peyton Maddox was hit by a pitch, Will Malbon singled home a run to make it a one-run game. Beau Keathley induced a pop-out from Collin Fleischer, however, to end the game and preserve the narrow win.
The starters got the decisions in game one, as Josh Winder (1-1) gave up six runs on eight hits over five innings, while Jake Lee fanned 11 Keydets and gave up three earned runs over six innings to move to 1-2.
VMI fell behind 6-1 early, as Winder had uncharacteristic troubles and surrendered six runs over five innings, but the Keydets got back into the game with three runs in the sixth inning. A two-run homer by Jaye sparked the frame.
Oakland scored twice in the seventh, but VMI answered with three in the bottom half with OU right fielder Drew Demumbrum dropped Jaye's fly ball, an error that allowed three runs to score. That made it 8-7, but Oakland scored three additional runs to hold off the eventual VMI rally.
Offensively, three Keydets had two hits apiece, led by Jaye's 2 for 5, four-RBI game.
Game Two
The story of game two was two-fold, as Matt Pita fueled the VMI offense to provide plenty of support for a dominant start from Zak Kent in an 11-1 win.
Pita helped give VMI (6-4) plenty of breathing room with a two-run shot in the fourth inning, his second homer of the year, a blast that gave Kent a 7-1 lead. That was all the sophomore needed, as he scattered five hits over 6 2/3 innings to move to 2-1. Kent walked one and struck out 11, making him the first VMI pitcher other than teammate Winder to have a double-digit strikeout game since Feb. 21, 2014, when Reed Garrett struck out 13 Lafayette Leopards.
The Keydets tacked on four runs late to account for the final margin, but the offensive story remained Pita, who went 2 for 5 with five RBI and ran his hitting streak to 20 straight games, dating back to last season.
VMI baseball will return to action Sunday, when the Keydets and Oakland wrap up their three-game set at 1 p.m.