VMI slugger Matt Pita named SoCon Player of the Week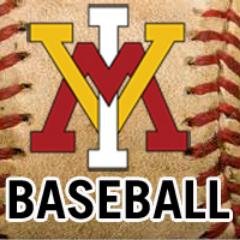 VMI outfielder Matt Pita has been named the SoCon Player of the Week, according to information released by the league Sunday. It is the final player of the week honor that will be given this season.
Pita finished out the regular season with a bang, going 7 for 13 in the series against Samford with four homers. Pita homered twice Friday and once in each of the other game, helping him to 19 total bases in the three-game set. In the process, he set a new school record for total bases in a single season. Pita also drove in and scored five runs apiece.
By winning the award, Pita becomes the first player in school history (since 1989) to win three conference player of the week awards in the same season. He and the Keydets will start the SoCon Tournament Wednesdaymorning at 9 a.m., when they take on the Mercer Bears at Fluor Field in Greenville, S.C.
Comments