VMI men's soccer adds two assistant coaches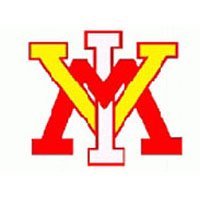 VMI head men's soccer coach Michael Bonelli announced Tuesday the additions of David Yates and Michael Tringali to his coaching staff in preparations for the 2018 season.
Yates comes to VMI by way of New England College in Henniker, New Hampshire, where he served for two seasons as an assistant coach. Among his many responsibilities, Yates led various portions of practice including goalkeeping, finishing and defensive organization and ran individual training sessions throughout the season. He also identified and recruited youth players, prepared individual and team video sessions, analyzed individual game statistics and organized team activities and community service.
"We are really excited to add David to our staff," Bonelli said. "He has done a phenomenal job helping the New England College men's soccer program reach new heights. David is a very good recruiter with strong ties in the state of Virginia. His knowledge and connections in Virginia club and high school soccer should help us take our recruiting to the next level."
While coaching at New England College he doubled as the U14/15/16 boys head coach for the Hampshire United Soccer Club.
During the 2015-16 season, Yates served as an assistant coach at the University of Maine at Farmington and also coached the U15 boys team at Western Maine United. Prior to his time in Maine, Yates coached the JV boys team at EC Glass High School in Lynchburg, Virginia in 2015 and the U8-10 boys head coach for the CVU Academy.
He holds both an "E" and "D" license from the USSF.
Yates played at the collegiate level at Lynchburg College in Lynchburg, Virginia. He graduated from Lynchburg College in 2015 with a bachelor of arts in sports management and from New England College in 2018 with a master's degree in business administration.
Tringali comes to the Institute via Goucher College in Baltimore, Maryland, where he served this past season as an assistant coach. At Goucher he was responsible for assisting with the daily practice plans, scouting reports and player evaluations and creating dynamic and technical team warm-ups and training regimens.
The Owings Mills, Maryland, native also held administrative duties such as coordinating game day operations, data entry of prospective student-athletes, equipment management and breakdown of game film.
"We are really excited to add Mike to our staff," Bonelli said. "Mike is an excellent goalkeeper coach with great knowledge of the position. He has done a great job mentoring the goalkeepers at Goucher College, and we look forward to watching him develop our goalkeepers here at VMI."
Since 2016 he has served as an assistant director of Level 5 Soccer geared for the instruction of goalkeepers aged 10-17 where he creates a season-long curriculum for goalies incorporated into weekly training sessions. He is also a staff instructor at the Pells Keeper School, coaching players and parents on the intercollegiate recruiting process and developing position specific skills of goalies aged 13-17.
Tringali also served as an assistant coach for the Baltimore Kings U23 men's team from 2017 to 2018.
He holds an advanced national goalkeeping diploma from the NSCAA (July 2017) and is in the process of completing an advanced national diploma from the NSCAA.
Tringali played at the collegiate level at Stevenson University and professionally for the Jersey Express USL PDL and the Baltimore Kings U23 team. He graduated from Stevenson with a bachelor of science in business administration in 2017.
Comments