VMI Keydets defeat #19 South Carolina on Opening Day, 7-6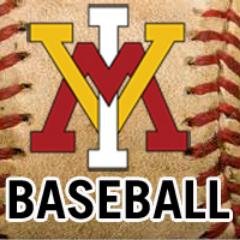 The VMI bullpen allowed just one run over the final five-plus innings, while homers from Matt Pita and Nathan Eaton sparked the offense as the Keydets defeated the 19th-ranked South Carolina Gamecocks, 7-6, in the season opener for both clubs Friday in Columbia, S.C.
The contest was not without drama, and the most dramatic moment of all was in the eighth inning. Eaton moved to the mound with VMI leading 7-5, and walked the leadoff man. Two outs later, a wild pitch, three walks and a throwing error on catcher Peyton Maddox had allowed a run to score. The bases were loaded when Matt Eagle entered and struck out Riley Hogan to end the inning and the threat.
Eagle allowed a two-out double in the ninth, but retired Carlos Cortes on a popup to short to end the game and earn his first save.
The VMI bullpen – seven different pitchers – held the Gamecocks to one run over the final 5 1/3 innings, doing so despite eight walks in that time. The Keydets kept South Carolina from getting the big hit, however, as the Gamecocks went 0 for their final 13 with runners in scoring position.
The winning pitcher was Derek Tremblay (1-0), who pitched two shutout innings and allowed just one hit, while USC starter Adam Hill gave up seven runs in four innings and took the loss (0-1). Eagle earned the save with two strikeouts in 1 1/3 innings.
The decisive moment came in the fourth inning, after Carolina had taken a 5-3 lead into the frame. Eaton launched a three-run homer to left with two down, and Pita followed with a bomb of his own to give the Keydets a 7-5 lead that they would not surrender.
Carolina attempted to rally numerous times, as the home team got at least one runner into scoring position in each of the last six innings, but the Gamecocks broke through in only the eighth inning. That was when Eaton walked the leadoff batter and two outs later, a wild pitch and a walk put runners at first and second. A run scored when Maddox attempted to pick off the runner at first, and two walks later, the stage was set for Eagle's big strikeout to stem the tide and set up the dramatic victory.
Josh Winder got the start for the Keydets, but was removed in the fourth inning after allowing five runs on eight hits. Offensively, Pita, Maddox and Collin Fleischer all had two hits to lead the attack, while Hunter Taylor and Madison Stokes had a pair of hits apiece for USC.
The win was VMI's first over a ranked team since April 1, 2014.
The series between the Keydets and Gamecocks resumes Saturday at Founders Park, when Zak Kent takes the mound against Cody Morris at noon.