VMI Keydets come up short in home loss to Samford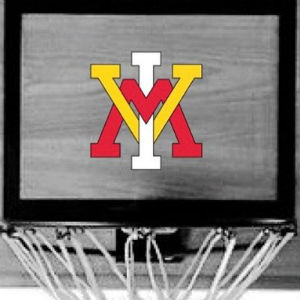 Facing a team in a similar position battling for a higher seed in next week's SoCon tournament, the VMI basketball team fell short in its second-half rally as Samford left Cameron Hall with an 89-82 victory Friday night.
The Keydets (8-20, 3-14) trailed by six, 44-38, at the half and kept pace with the Bulldogs (10-20, 6-11) in the second half but could not get closer than a four-point deficit in the final 20 minutes. VMI earned nearly equal numbers to Samford in points in the paint, points off turnovers and second-chance points but could not compete with eight Bulldog fast break points and 25 points off the bench to VMI's 18.
Samford had six players finish in double figures in the win, its second on the road this season. In the Bulldogs' win over VMI at Samford, five finished with more than 10 points.
VMI was led by junior Austin Vereen who scored 21 points on 6-11 shooting and went a perfect 7-7 from the charity stripe. Freshman Bubba Parham finished with 19 points with six buckets including three treys while Tyler Creammer and Myles Lewis both ended up with 13 points.  The 13 points from Lewis is a new career high as he finished the game with three baskets and went 7-9 from the free throw line.
The Bulldogs were led by Demetrius Denzel-Dyson and Josh Sharkey, who both finished with 16 points. Alex Thompson came up with 14 points while Eric Adams (13), Triston Chambers (11) and Justin Coleman (10) rounded out the double digit scorers.
VMI will hold its Senior Day on Sunday when the Keydets face Chattanooga at 1 p.m. at Cameron Hall. The SoCon tournament runs from March 1-5 in Asheville, North Carolina.
Postgame: VMI coach Dan Earl 
"I was pleased that we continued to fight. We had some costly turnovers, but at the end of the day we have to make some shots."
"Samford has a good team and a variety of different people who can score. Sharkey and Coleman were effective and they were setting a ton of ball screens. We mixed it up defensively and they seemed to adjust well to whatever we were throwing at them. The guards were able to dump it in for layups or pitch it out for threes. Unfortunately, we didn't have an answer for them defensively."
"Myles Lewis has been one of those young guys who has been working while he is waiting. He has been making the most of his opportunities of late and has provided a spark for us."
"I was thankful for the crowd tonight and hopefully we will have a big crowd here Sunday for senior day."