VMI falls by 73-51 score at UNCG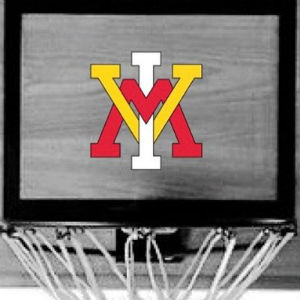 A lackluster first half performance by the VMI basketball team allowed the host UNCG Spartans to build a 41-18 lead at the half and eventual 73-51 victory over the Keydets 
Thursday
 night at the Greensboro Coliseum in Greensboro, North Carolina.
With the loss VMI falls to 7-15, 2-9 on the season while the Spartans improve to 17-6, 8-2 for the year. UNCG proved dominant in several key factors including outscoring the Keydets in the paint, 28-16, scoring 20 points off VMI turnovers and registering 27 points off the bench to VMI's six.
"Turnovers were a huge factor, unfortunately," said VMI head coach Dan Earl. "We had 23 for the game and 15 in the first half. It's extremely difficult to win if you are doing that. We didn't commit nearly as many in the first outing against them but this game we did.
"Their length bothered us and it's about figuring out how to play. You have to be aggressive against the press and then know when to move the ball once you break the press but we made poor decisions. It was a slow start and the turnovers killed us."
The Spartans had four players score in double figures led by 13 from Marvin Smith and 12 from center James Dickey. Isaiah Miller (11) and Jordy Kuiper (10) were also significant contributors on the offensive end for UNCG. The Spartans committed only 12 turnovers throughout the game to limit scoring opportunities for VMI.
"I thought we did a much better job in the second half and competed better and handled the press better," Earl said. "We were more aggressive, but we didn't do enough of making the appropriate play. Austin Vereen knocked in some shots and we need to figure out a way to get him more shots."
Vereen led VMI with 14 points on 5-14 shooting from the field and converted four three-pointers. Freshman Bubba Parham contributed 13 points by going 5-7 from the field while sophomore center Tyler Creammer also scored in double digits with 10 points on four buckets.
"We'll regroup and get some rest and prepare for Western Carolina week," Earl said.
VMI has a week off from competition to prepare for the Catamounts next 
Thursday, Feb. 8, at 7 p.m.
 at Cameron Hall.