VMI edges Chattanooga, 70-69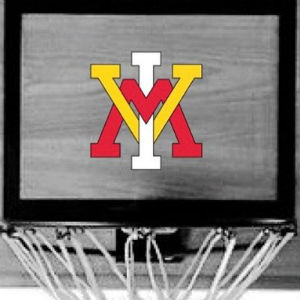 Junior forward Austin Vereen's lay-in off a backdoor feed from freshman guard Bubba Parham with six seconds left gave VMI a 70-69 victory over Chattanooga in SoCon basketball action Saturday night at The McKenzie Center.
VMI won for the second consecutive year at Chattanooga and was led by Parham's 26 points and seven assists – both career-highs – along with a career-high 17 points and 10 rebounds from sophomore guard Garrett Gilkeson who also posted his first career double-double.
The Keydets won their second game over the last three contests and moved to 7-13, 2-7 SoCon while Chattanooga dropped to 7-15, 1-8.
Chattanooga guard Rodney Chatman put the Mocs ahead 69-67 with a pair of free throws with :28 remaining before VMI's Tyler Creammer converted one of two from the line to make it a one-point game at the :17 mark. Chattanooga inbounded the ball and the Keydets immediately applied a quick trap on Chatman who was called for traveling with 12.5 second left.
After a VMI timeout, the Keydets inbounded and Parham made a leaping drive to the free throw line before dishing to Vereen who had a clear baseline path for the winning bucket.
VMI drained 10 of 18 3-point shots (55.6%) including a 5 for 5 performance from Gilkeson.
The Keydets also held a 35-30 advantage on the boards as Vereen also pulled down seven rebounds to assist Gilkeson's career-high rebounding effort.
The game settled into a back-and-fourth second half saga with six ties and 14 lead changes in the contest.
Chattanooga placed four in double figures scoring and was led by forwards Joshua Phillips and James Lewis who each had 15 points.
VMI appeared poised to break the game open late first half when it built a pair of 10-point leads – the latest at the 1:59 mark when freshman forward Sarju Patel banked in a 3-pointer from the top of the key to make it 37-27. The Mocs answered by closing out the first half with nine straight points to trail by one point at the break, and continued the string by tallying the first six points of the second half and took the lead, 42-37, at the 18:24 mark. Gilkeson followed with eight straight points to push VMI back ahead and set the stage for a down-to-the-wire finish.
Chattanooga struggled from the perimeter going just 6 of 24 in 3-point tries, but the Mocs converted 15 of 22 from the stripe and held a 34-28 advantage in points in the paint. VMI shot just six free throws on the night – hitting four attempts.
Parham scored 18 of his game-high 24 points in the first half. It was his fifth 20-point game of the season.
Postgame: VMI coach Dan Earl
"One the last play Bubba (Parham) jumped in the air and got caught a little bit and I thought Austin Vereen made a very heady play – backdoor cut. Proud of the guys. I thought we got better today and that's what we want to every time out – win or lose. They played hard throughout and they had that look in their eyes. A hard fought game by both teams. Chattanooga competed. We competed. Fortunately, we were on the right side of the score tonight."
"It was one of those things where it was about confidence with Garrett (Gilkeson) tonight. He hit his first three tonight and he felt confident shooting it."
"It's got to be a little bit from everybody and trying to search for that consistency for that third and fourth scorer. Credit the guys for continuing to believe and fight to get better."