Sports
VMI drops finale to Monarchs on walk-off, 6-5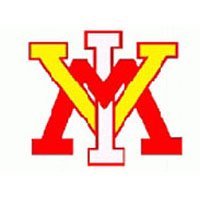 A walk-off single by Kurt Sinnen was the difference as the Old Dominion Monarchs defeated the VMI Keydets, 6-5, Wednesday afternoon in Norfolk, Va.
After VMI (13-11) had rallied to tie the game in the top of the ninth, ODU's (18-4) Justin Hayes led off the bottom of the inning with a walk against Taylor Edens. Connor Myers bunted him to second, but Zach Rutherford flew out to center. Edens intentionally walked Nick Walker, and Chris Livers nearly ended the game with a single up the middle. Jacob Jaye saved the game for a moment with a diving stop, keeping the ball on the infield, but Sinnen followed with a single down the first base line that ended the game.
The rally made a winner of Nick Hartman (3-1), who got the decision despite giving up three runs in the top of the inning. Edens dropped to 0-3 with the loss, as he was charged with two runs in 1 2/3 innings.
For the second straight day, the home team struck in the first. A triple for Rutherford and a sacrifice fly for Walker put the Monarchs up, 2-0, and a infield out by Hayes made that margin 3-0 two innings in.
The Keydets got on the board in the fourth, when Collin Fleischer singled with one out. He advanced to second on an infield out and scored on a RBI single by Matt Dunlevy, making it a 3-1 contest. ODU got that run right back in the bottom half, however, when Hayes plated a run with a sacrifice fly.
It remained 4-1 into the seventh, when the Keydets cut the margin to 4-2 on a RBI double by Nathan Eaton. Again, the Monarchs quickly responded, this time on a pinch-hit solo home run by Turner Bishop that pushed the margin back to three, 5-2.
The Keydets rallied in the ninth against Hartman. Matt Pita led off with a single, and Tyler Tharp walked. Both runners moved up on a wild pitch and Pita scored on a ground ball, making it 5-3. One out later, Eaton singled home Tharp and a misplayed pickoff attempt moved him to second. David Geary then singled off the glove of a diving Rutherford to tie the game, 5-5, and set the stage for the walk-off in the bottom half.
Offensively, Eaton led the way for the Keydets with a 2 for 5, two RBI day and Fleischer chipped in two hits as well. No ODU player had more than a single hit.
VMI baseball will return to action Friday, when the Keydets open SoCon play at Gray-Minor Stadium against The Citadel Bulldogs. First pitch is set for 6 p.m.