VMI basketball: Bubba Parham scores 30, but American wins, 74-64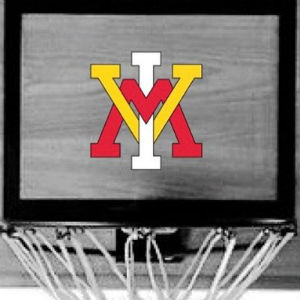 Sophomore guard Bubba Parham poured in 30 points, but visiting American University defeated the VMI men's basketball team 74-64 in non-conference play Tuesday night.
Parham scored 30 points or more for the fourth-straight contest, sinking four three-pointers and 12-of-14 free throws to go with five rebounds. His streak of 30-point games started with 35 at the University of Kentucky on Nov. 18, followed by 33 points against Kentucky Christian two days later and 30 at Stetson University on Friday. The last time a Southern Conference men's basketball player had four-straight 30-point games was Stephen Curry for Davidson from Nov. 17-24, 2008.
The Eagles led 37-32 at the break and had a 68-64 advantage with 1:35 on the game clock after a pair of Parham free throws. The teams exchanged turnovers, followed by a VMI flagrant foul with 55 seconds remaining. American made one of two from the charity stripe and kept possession of the ball, forcing the Keydets to foul again. Marvin Bragg sank both ends of a 1-and-1, VMI missed on the other end and could get no closer.
"Credit to American. They certainly hit us on the boards hard. We didn't have enough guys going after balls and boxing out," VMI coach Dan Earl said. "They (American) played an outstanding game. They controlled the pace, and Sa'eed Nelson is a basketball player, and that's the highest compliment I can give anybody."
Greg Parham was the only other Keydet in double figures with 14, while Jake Stephens and Garrett Gilkeson each had six. Gilkeson added five steals on the evening. The tough American defense forced VMI into shooting just 34.5 percent overall (20-58) and 26 percent (6-23) from three-point range.
Sa'eed Nelson led the Eagles (4-1) with 26 points, converting 8-of-13 from the floor and 7-of-9 from the free-throw stripe. Sam Iorio had 18 points, a game-high 14 rebounds and two steals, and Mark Gasperini added nine points. Bragg finished with eight points, six rebounds and a pair of blocked shots. American enjoyed a 49-27 rebounding advantage.
"Unfortunately, I don't think we got enough stops – they were really cutting against our matchup zone and didn't get enough stops in the defensive end and couldn't get it going," Earl said. "On top of it, there was kind of a lid on the basket. We missed more free throws than we are used to missing, we missed some point-blank layups and open shots. Again, credit American for a great defensive effort and we have to put the ball in the basket better as well."
The Keydets (5-3) are back in action this Saturday, traveling to Longwood University for a non-conference game at 3 p.m.
Comments