Sports
VMI baseball tops JMU, 6-1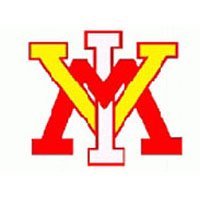 Five VMI pitchers combined to limit James Madison to one run on seven hits with 11 runners stranded on the bases in a 6-1 decision in a non-conference baseball game on Tuesday night at Eagle Field at Veterans Memorial Park.

VMI improved to 22-16 by claiming the only meeting of the year between the teams while JMU fell to 12-25.

Starter Campbell Henkel (2-2) picke dup the win after allowing one run on five hits in 5 1/3 innings with four strikeouts. Reliever Dylan Horne (Staunton, Va./Robert E. Lee) entered a 1-1 ballgame and allowed one run in two innings to suffer his first loss of the season.

Senior third baseman Ty McFarland (Bridgewater, Va./Turner Ashby) had three of JMU's seven hits and scored the lone run. Senior right fielder Tyler Gregory (Dothan, Ala./Houston Academy) drove in the run.

The trio of third baseman David Geary, right fielder Brandon Angus and left fielder Eric Mayers each posted two of VMI's 10 hits in the second, third and fourth spots in the order. Catcher Matt Winn hit a two-run home run in the ninth.

JMU struck first with a two-out rally in the first inning. Singles by McFarland and redshirt sophomore Kyle Weston(Penn Laird, Va./Spotswood) pushed a runner into scoring position for Gregory, who singled to right field to make it a 1-0 lead.

VMI put together a two-out rally of its own in the third as second baseman Jordan Tarsovich singled with the bases empty, stole second and came around on Geary's single through the left side. The Keydets struck again in the fourth on designated hitter Josh Worthley's RBI groundout to make it 2-1.

VMI tacked on a pair of two-out insurance runs in the eighth. With a runner on first and two outs, a pair of wild pitches and a walk put runners on the corners. Back-to-back singles by Angus and Mayers then drove in runs to push the Keydets' lead to 4-1 before Winn's ninth-inning shot to right field finished the scoring at 6-1.

JMU jumps back into Colonial Athletic Association play this weekend with a three-game set at Towson with Friday andSaturday games at 2 p.m. followed by Sunday's 1 p.m. finale.