VMI baseball loses to W&M, 6-2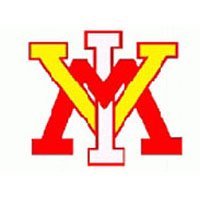 Jay McCarthy pitched seven shutout innings for William & Mary, helping the visiting Tribe to a 6-2 win over the VMI Keydets Tuesday night at Gray-Minor Stadium.
McCarthy (1-1) gave up three hits and did not walk a batter over his seven frames, earning his first win of the season for W&M (8-5). Andrew Montague paced the Keydets (4-7) with two hits, including a ninth-inning RBI single.
While McCarthy earned the win, Connor Bach (0-1) took the loss for the Keydets in his first career start. Bach was impressive at times, striking out seven without a walk, but surrendered four earned runs on six hits over four frames of work. Four relievers combined to surrender two runs over the remainder of the contest.
The Tribe jumped ahead 2-0 five batters into the game, as Kevin Nutter led off with a single and advanced on a wild pitch. Ryan Brown had a bunt single, and Ryan Lindemuth doubled home Nutter for the game's first run. After a strikeout, Josh Smith had a sacrifice fly to account for William & Mary's early 2-0 advantage.
That lead was extended in the third, when Lindemuth hit a two-run home run to left field, pushing the margin to 4-0. VMI then threatened in the fifth, as Montague led off with a double and moved to third on Michael Donovan's grounder to first base. Matt Winn, however, struck out, and Gary LeClair grounded out to end the inning.
The visitors extended their lead in the seventh, as Bobby Klein led off with a single against reliever Andrew Deal. Klein then moved to second on a wild pitch, and one out later, Montague was brought off the bench to relieve. After a sacrifice bunt, Brown doubled home Klein to make it 5-0, Tribe.
A one-out Chase Worthington single in the seventh went for naught, and William & Mary added its final run in the eighth. Chris Forsten had a two-out single, moved up on a passed ball and scored on a Stephen Arcure single. The Keydets tallied twice on the ninth, as Drew Bryan led off with a walk. George Piccirilli then singled, and both players moved up on a throwing error on a pickoff attempt. Rob Dickinson drove home a run with a sacrifice fly, and one out later, Montague singled home Piccirilli to cap the scoring.
The W&M win ended the Keydets' five-game winning streak over the Tribe in Lexington, a run that had dated back to 2003. Piccirilli's single in the ninth extended his hitting streak to eight games, while Jacob Morley's run came to an end at seven games.
VMI baseball will return to action Friday, playing host to the Youngstown State Penguins in the opener of a three-game series. Game time is set for 5 p.m.