VMI Baseball: Lafayette spoils Keydets' home opener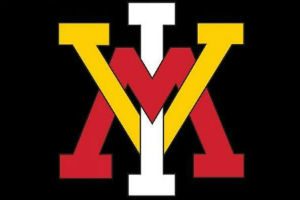 JP Woodward threw six and third strong innings Friday afternoon to lift Lafayette to a 5-0 victory over VMI in the Keydets' 2020 home opener.
Woodward allowed just two hits and three walks with three strikeouts and got all the run support he needed on an Ethan Stern three-run homer in the fifth. Woodward ran into trouble in the bottom of the seventh, as Will Knight walked and Cody Warner doubled with one out. Mark Anderson came out of the bullpen and kept VMI off the scoreboard and went on to earn the save.
Lafayette plated insurance runs in the seventh and ninth.
VMI senior Jacob Menders was solid on the afternoon, striking out nine over 6 2/3 innings with six hits, four walks and three earned runs.
Derek Tremblay threw 1 1/3 innings of scoreless relief.
Knight doubled and walked on the day and Noah Cook also had a hit for VMI (1-4).
VMI and Lafayette are scheduled for game two of the three-game non-conference series Saturday at 2 p.m.
Comments