VMI Baseball: Lafayette rallies, takes series finale from Keydets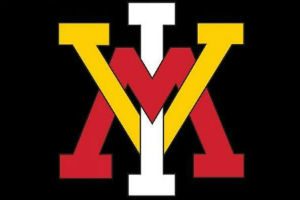 VMI opened an early 2-0 lead, but visiting Lafayette rallied for a 4-2 win Sunday in non-conference action.
Junior outfielder Jordan Ebersole blasted a two-run home run to left center in the bottom of the second inning to give VMI a 2-0 lead. Sophomore right-hander Adam Jewell cruised through the first three innings, but the Leopards tied the score with runs in the fourth and fifth.
Lafayette scored a pair of runs in the top of the eighth to take a 4-2 lead. The Keydets had two runners on in the seventh, eighth and ninth innings, but the Leopard bullpen got out of the jams.
Will Knight was 2-3 for VMI and Ebersole added two walks to his home run. Josh Hollifield singled and walked. Jewell struck out 11 on the day, and allowed seven hits, one walk and four earned runs. Tyler Bradt retired both batters he faced and Will Lopez threw a scoreless ninth inning.
Trey Durrah went 2-3 with a home run for Lafayette (2-4).
The Keydets (2-5) are scheduled to travel to James Madison University for a 3 p.m. game on Tuesday.
Comments