VMI Baseball: Knight has four-hit game, but Keydets fall at Radford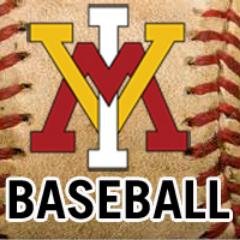 Despite four hits from redshirt freshman Will Knight Tuesday night, the Radford University baseball team defeated VMI 7-5 in non-conference action. The Keydets recorded a season-high 16 hits on the evening, but left 13 runners on base.
VMI loaded the bases in the first and pushed across a run on a single from Don Goodes. Radford scored four in the bottom of the first and another tally in the second. Will Knight doubled in the fourth to bring home Cody Warner and Callen Nuccio and cut the lead to 5-3.
Radford scored single runs in the sixth and seventh innings. Nuccio led off the eighth with a walk and went to third on a Knight double. Jake Huggins walked to load the bases and Nathan Loyd drove in one run with a single and Josh Hollifield brought home a second on a fielder's choice to cut the edge to 7-5.
Knight finished the game with two doubles, two runs and two RBI. Hollifield and Goodes each had three hits and an RBI and Goodes also stole a base. Nuccio had a double and two walks and Huggins had a hit and two walks. All nine position players had hits for the second-straight game.
Adam Jewell, Sam Ewald and Nathan Light each threw scoreless innings of relief.
Kyle Butler and J.D. Mundy each had two hits for Radford (16-16).
VMI (8-25/4-5) plays its fourth Southern Conference series of the season this weekend at Wofford College Friday (6 p.m.), Saturday (3 p.m.) and Sunday (1 p.m.).
Comments