VMI Baseball: Keydets rally falls short in ninth in 10-9 loss at Virginia Tech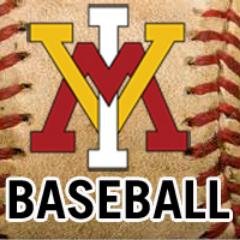 Virginia Tech led by scores of 8-1 and 10-3 but barely hung on for an 10-9 victory over the visiting VMI baseball team Tuesday evening in non-conference action.
Senior third baseman Jake Huggins homered twice on the day for the Keydets.
The Hokies led 10-3 entering the top of the ninth with VMI down to its final three outs. Josh Hollifield, Ryan Hatten and Cody Warner drew walks to load the bases. Ryan Smoot singled to bring home Hollifield and Hatten, and Callen Nuccio had a bunt single to plate Warner and cut the advantage to 10-6. With two outs, Huggins delivered a three-run bomb to left-center field and Va. Tech led by just one run. The Hokies finally closed out the frame with the tying run on second base.
Nuccio had three hits and scored twice, while Jon Clines was 2-5 with a triple. Smoot drove in three on the day. Huggins' home runs give him a team-high seven on the season, passing Hatten (6).
Kevin Madden was 3-5 for Virginia Tech (23-18).
The Keydets (10-31) are scheduled to play a three-game Southern Conference series this weekend at Western Carolina University, with games set for Friday (5 p.m.). Saturday (2 p.m.) and Sunday (1 p.m.).
Comments