VMI Baseball: Keydets even series with 9-1 win over Lafayette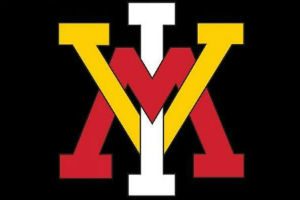 Junior Callen Nuccio and redshirt sophomore Will Knight each had three hits Saturday afternoon as VMI rolled to a 9-1 victory over Lafayette.
Sophomore lefty Nathan Light got the start and worked three scoreless innings, striking out four and allowing no hits with one walk. The Leopards pushed across their only run in the fourth to take a 1-0 lead, but the Keydets answered with three in their half of the fourth.
Josh Hollifield doubled to drive in Cody Warner to tie the game at one and the next batter, freshman Justin Starke, hit a two run blast to left center to give VMI a 3-1 lead.
Will Knight drove in Callen Nuccio in the fifth for a 4-1 lead and Zac Morris drilled a three-run triple as part of a five-run eighth frame.
Sophomore Zach Sanders threw 3 1/3 innings of relief for the win, striking out four. Sam Ewald worked out of a bases loaded jam in the seventh to keep Lafayette off the scoreboard.
Freshmen Tyler Bradt and Trey Morgan each tossed scoreless innings to close out the game.
The VMI (2-4) pitching staff allowed just three hits on the day.
Hollifield and Starke each had two hits and scored twice. Ryan Hatten drew three walks.
Mark Glover had an RBI double for the Leopards (1-4).
The two teams meet in the third and final game of the series Sunday at 1 p.m.
Comments