Virginia's localities report recycling rates for 2017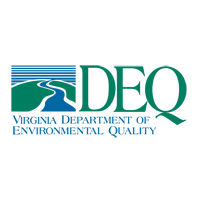 Just in time to celebrate "America Recycles Day," the Virginia Department of Environmental Quality (DEQ) has issued the Commonwealth of Virginia's 2017 Recycling Summary Report.
Based on data from 117 local governments across the commonwealth, the state recycling rate is 42.8 percent, which continues the positive trend in Virginia's recycling efforts.
America Recycles Day is a national effort that recognizes the economic, environmental and social benefits of recycling, and helps raise awareness about the importance of reducing, reusing and recycling every day. Visit www.americarecyclesday.org for more information.
"The trend for Virginia continues to move in a steady, positive direction," said DEQ Land Protection and Renewal Division Director Justin Williams. "For example, four years ago the rate was 41 percent, which was well above the state mandated rate of 25 percent. Today, we have nine local planning units reporting amounts that are near 50 percent or higher."
More than 100 Virginia cities, counties and towns, which are organized into 17 solid waste planning units, are required by law to achieve and maintain a minimum rate of 25
percent. For calendar year 2017, the planning units reported the disposal of more than four tons of municipal solid waste and nearly 3.6 million tons of recycled materials.
Recycled materials included 2.6 million tons of recyclables such as paper and glass and nearly 1 million tons of other types of waste. DEQ works closely with local and regional litter prevention and recycling programs to maintain mandated recycling rates. DEQ's Office of Pollution Prevention and the Virginia Environmental Excellence Program also work directly with businesses and agencies to encourage recycling and source reduction statewide.
For more information, visit www.DEQ.Virginia.gov.
Comments