Virginia Young Democrats host convention in Harrisonburg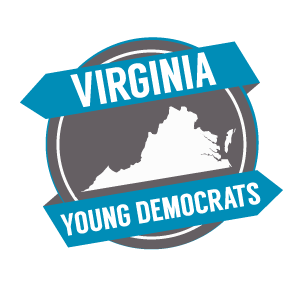 This weekend, the Virginia Young Democrats will host their annual convention at James Madison University in Harrisonburg.
More than two hundred young democrats from across the Commonwealth will gather to elect new officers, hear from statewide candidates and plan for the next year.
The convention is organized in partnership with the James Madison University College Democrats and the theme is "Make Moves."
"This year, we are really focusing on putting in the hard work and making our voices heard in state and local elections," explained Jamie Nolan, VAYD President. "We are not going to stand idly by. We are going to initiate progressive change in the Commonwealth.
This hard work will start at convention, where attendees will put words to action by making calls for Jacqueline Smith – the Democratic candidate running for Clerk of the Circuit Court for Manassas Park, Manassas City and Prince William County. She is running in a special election on April 18, 2017.
Candidates for governor, Lt. Gov. Ralph Northam and former Rep. Tom Perriello, and candidates for lieutenant governor Justin Fairfax, Susan Platt, and Gene Rossi, will also be in attendance.
Delegate Marcia Price (D-Newport News) will be the keynote speaker at the VAYD Awards Banquet on Saturday evening. Delegate Price was elected as a young democrat in 2015 and is a progressive leader in the General Assembly on a range of issues including access to healthcare, college affordability, and civil rights. She was the highest ranking Virginia elected official to endorse Senator Bernie Sanders in the presidential primary and has since worked to unify our communities as we push for progressive policies.
For the VAYD Convention schedule and updates, visit: www.vayd2017.wordpress.com.
Comments