Virginia women's basketball coach Joanne Boyle announces retirement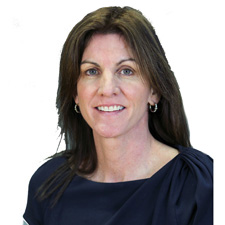 Virginia head women's basketball coach Joanne Boyle announced today (March 20) she is retiring from coaching due to a family matter. Boyle has led the Virginia program for the past seven seasons, compiling a 129-98 record. During 16 seasons as a head coach at Richmond, California and UVA, she compiled a career record of 333-191.
"The person who is the head coach of this program needs to fully commit themselves and give their all to these deserving young women," Boyle said. "Due to a family matter that may require more time away from the program, I am not able to dedicate the time I need to our team. For that reason, it is best for me to step aside."
Boyle led Virginia to a 19-14 record this season and the Cavaliers advanced to the second round of the NCAA Championships as a No. 10-seed in the tournament. It marked the sixth time Boyle has directed a team to the NCAA tournament. She did so once at Richmond and four times in six seasons at California.
"It has been a tremendous privilege to coach at this University," she said. "It has been a blessing to have been able to work and mentor such quality student-athletes. It has been an unforgettable seven years. The character of the coaches, administrators and faculty is just incredible. Everyone that has been a part of our program has been extremely supportive and positive. The way people serve and give generously of themselves at the University and in the community is admirable. It is something that has truly touched me.
"I am so thankful to Craig Littlepage and President Teresa Sullivan for giving me this opportunity. I cannot say enough about their leadership, guidance and the support they have provided the women's basketball program. I have only known Carla Williams a short time, but she is truly remarkable and has been incredibly supportive of our program. UVA athletics has a very bright future under her watch."
Virginia tied for sixth place in the Atlantic Coast Conference this season with a 10-6 mark. This year's appearance in the NCAA Championships was the 25th in the program's history.
"I have loved everyone who has come through this program and played for Virginia," Boyle said. "This year's team was an incredible group of young women who were united, selfless and truly committed to one another. That's why they were successful. They put team above everything else. It was a pleasure and honor to coach them.
"I cannot say enough great things about my staff. They exemplify what Virginia basketball is all about. They work so well together. Their dedication to the success of the young women on this team has always come first. They are truly the backbone of this program."
First-year Virginia athletics director Carla Williams said an immediate search will begin for Boyle's replacement.
"Joanne is a tremendous representative for the University of Virginia," Williams said. "I understand her personal situation and respect her decision. It is a reflection of who she is as a person. She is a tireless worker who has been extremely caring of her student-athletes. Now she needs to focus that attention and energy on her family. We wish them the best and she knows they have our full support."