Sports
Virginia Tourism Corporation to partner with Richmond 2015 cycling event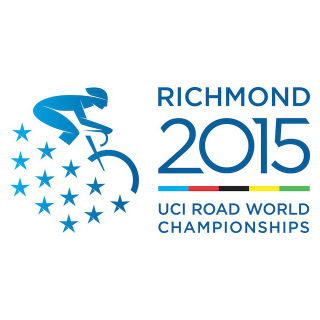 Governor McAuliffe announced today that the Virginia Tourism Corporation (VTC) will partner with Richmond 2015, the organizer of the nine-day UCI Road World Championships cycling event to be held in Richmond this September. This is the first time in nearly 30 years that the race has taken place in the United States. Event staging and visitor spending are estimated to contribute $158 million in economic impact.
"The tourism industry is an important component of building a new Virginia economy, and the UCI World Championships present a tremendous opportunity for the Commonwealth to drive economic development, promote tourism, and showcase Virginia as a premier travel destination to consumers worldwide," said Governor McAuliffe. "This partnership will give the Virginia Tourism Corporation an unparalleled platform to showcase the beauty and diversity of Virginia to visitors, as well as to audiences around the world who are tuning in at home. We are proud to partner with Richmond 2015 for this significant moment in Virginia's history."
As part of the partnership, VTC will air at least 500 30-second commercials across U.S. domestic television broadcasts on Universal Sports, NBC Sports Network, CNBC, and NBC. Viewers will learn about Virginia as an exceptional travel destination with authentic travel experiences such as outdoor recreation, beaches, mountains, Virginia wine and oysters, and a robust culinary scene. VTC also will have editorial broadcast coverage for Virginia-related tourism content during domestic race broadcasts.
VTC's iconic "Virginia is for Lovers" brand will have prominent placements throughout all footprints of the race, including major visibility and branding at the race finish line, time trial start ramps, sign-in stage, awards podium, press conference backdrops, and event credentials. VTC's instantly-recognizable "LOVE" artworks will be installed around the courses.
"This is an extraordinary opportunity to bring revenue to the Commonwealth and show the world why Virginia is for Lovers," said Maurice Jones, Secretary of Commerce and Trade. "Virginia's natural beauty, booming culinary scene, incredible outdoor recreation opportunities and historical significance make it a world-class destination for travelers. The UCI World Championships will inspire thousands of people around the globe to plan their next vacation in Virginia."
"The World Championships represent one of cycling's pinnacle events, with more than 1,000 of the world's top cyclists competing for 12 world championships over nine days of racing," said Wilson Flohr, CEO of Richmond 2015. "They also represent a unique opportunity to showcase all that the Richmond region and Virginia have to offer to a worldwide television audience in the hundreds of millions."
The partnership also represents an unprecedented multi-agency collaboration at the state and local levels, led by the Office of the Governor, Secretary of Commerce and Trade, Secretary of Administration, Secretary of Public Safety, Secretary of Technology, Secretary of Transportation, Virginia Tourism Corporation, Richmond Region Tourism, City of Richmond Economic Development, City of Richmond, Richmond Police, Richmond Mayor's Office, and State Police.