Sports
Virginia Tech men's soccer tops Longwood, 4-1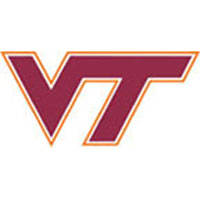 Virginia Tech staked an early lead and quashed a late Longwood comeback on the way to a 4-1 win over the Lancers Tuesday evening at Thompson Field.
The Hokies (2-2-0) jumped out to a 2-0 advantage in the first half with goals in the 13th and 36th minutes, but Longwood struck back after the break to cut the deficit to one goal. Longwood senior forward Jonathan Kukapa found an opening on a corner kick and netted his first goal of the season at 60:52 to narrow Virginia Tech's lead to 2-1.
Virginia Tech would respond just minutes later, however, and scored goals in the 67th and 71st minutes to seal the win. All four Virginia Tech goals came from different players, as Niels Kirch, Som Essome, Ian Grubb and Ricardo John all found the back of the net.
The loss comes just three days after Longwood faced another ACC foe, Pittsburgh at home.
"It's not easy playing two tough games in three days, which may explain our slow start," head coach Jon Atkinson said. "But to be honest, we were outmatched in certain areas that need to be addressed. In the second half, I saw a better attitude from our players, and the tables turned."
The Lancers tightened up on their side of the field in the second half, yielding just seven shots to the Hokies while taking five of their own. The goal from Kukapa came on Longwood's third shot of the half and only their second corner kick of the game.
"At 2-1, I fancied our chances of getting something as we had the momentum, but the third goal took the wind out of our sails. Give Virginia Tech their dues; they deserved their win overall, but I know we have more to realize once we get the right chemistries and personalities stepping up."
Longwood will get a short break before hosting UNC Greensboro Saturday at 6 p.m. at the Athletics Complex. The Lancers then hit the road for consecutive away games at Old Dominion on Sept. 16 and Navy on Sept. 23.