Virginia Tech increases football coach salaries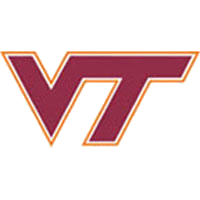 Virginia Tech is playing big boy football – or at least paying big boy football.
The athletics department will pay new coach Justin Fuente and his staff $6.715 million in 2016, an increase of $427,125 over what outgoing coach Frank Beamer's staff was paid.
Fuente will be paid $3.2 million in the first year of his five-year deal. Defensive coordinator Bud Foster, who has four years left on his contract with the school, will be paid $925,000.
New offensive coordinator Brad Cornelsen has a two-year deal that pays him $450,000 a year.
Special teams coordinator and tight ends coach James Shibest will be paid $420,000. Shibest is also working on year one of a two-year contract.
Galen Scott, the defensive coordinator at Memphis who was added to the Tech staff as defensive line coach last year, has a two-year deal at $308,000 a year.
Comments