Virginia Tech Board of Visitors sets tuition and fees for 2018-19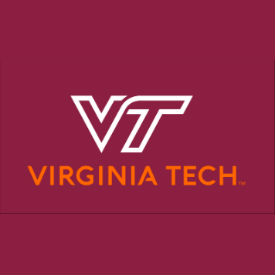 The Virginia Tech Board of Visitors approved tuition and fees for the 2018-19 academic year. The board approved a 2.9 percent increase in tuition and mandatory fees for resident undergraduate students for the third consecutive year, which remains the smallest percentage increases at Virginia Tech since 2001-02.
Tuition and mandatory fees for nonresident undergraduate students will also increase 2.9 percent.
Tuition and mandatory fees for Virginia undergraduate students will increase $390, to $13,620 annually, and out-of-state students will pay an additional $894, totaling $31,908 annually.
Room and board charges will increase by 2.8 percent, or $244 per year, to a total of $8,934 annually.
Since 2007, Virginia Tech has assessed differential fees in specific academic programs. These program-specific fees offset higher instructional costs, ensure continued academic program quality, maintain advanced technology, and expand enrollment opportunities in these high-demand programs.
For 2018-19, the university will implement new fees for incoming students in engineering ($2,000 per year), architecture and design ($1,500 per year), building construction ($1,500 per year), business ($75 per credit hour), and agriculture ($750 per year). These fees will apply only to incoming students in these disciplines. Returning students will not experience an increase in their existing program-specific fees.
To offset increases and to support low- and middle-income families who seek a Virginia Tech education, the university will allocate approximately $4.1 million in additional resources — the largest one-year increase in university history — toward financial aid programs next year, raising the total institutional support to more than $51 million for 2018-19.
"The demand for a Virginia Tech degree is greater than it has ever been, but we are committed to keeping costs down and providing an affordable, high-quality education for Virginia residents," said Virginia Tech President Tim Sands. "Even though we face rising costs, and as we strive to improve our academic quality and implement new, innovative programs, our commitment to make Virginia Tech accessible to all will not change."
Tuition and fees is the primary source of the university's Educational and General Program (E&G) budget. In the current fiscal year, for example, tuition and fees from both in-state and out-of-state students accounted for $503.6 million (or 72 percent) of the $702.8 million total E&G budget. The state provided $161.7 million (or 23 percent) toward the E&G budget, and an additional $37.5 million (or 5 percent) came from other sources.
Virginia Tech's Funds for the Future program protects low- and middle-income students from increases in tuition and fees and provides 100 percent protection for returning students with a family income below $75,000. Returning students with a family income of less than $100,000 are eligible for partial protection from future tuition increases.
The university's Presidential Scholarship Program will once again provide full four-year scholarships to 85 incoming Virginia students next year, growing the total enrollment in the program to more than 300 students.
Including university-funded support, Virginia Tech undergraduates received approximately $112 million in grant aid and scholarship support last fiscal year.
Virginia Tech will continue to discount undergraduate tuition by 10 percent during the summer session and winter session courses to help students complete degrees at an accelerated pace during nontraditional times.
When adding tuition and mandatory fees with average room and board, the total cost in 2018-19 for a Virginia undergraduate student living on campus will be $22,554 and for a nonresident living on campus will be $40,842.
Next year, tuition and fees for resident graduate students will rise by $438 to $15,510 and for nonresidents by $819 to $29,629.
The total annual cost to Virginia and Maryland veterinary students will be $24,772, an increase of $575, and nonresidents will pay $53,305, an increase of $1,309.
The Virginia Tech Carilion School of Medicine, currently an independent entity, approved its 2018-19 tuition and fee amounts at its February board meeting. The Virginia Tech Board of Visitors has ratified those amounts for use by the university upon the planned integration of the medical school as Virginia Tech's ninth college as of July 1, 2018.