Update: Wanted sex offender turns himself in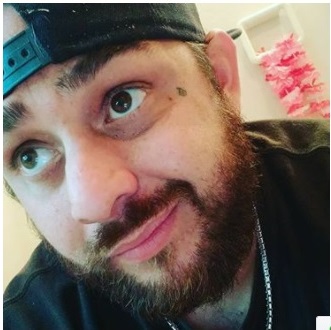 Update: Wednesday, 11:26 p.m. Richard Benjamin Mangum, 28, turned himself in to authorities Wednesday (March 14, 2018) afternoon. He is being held at the Charlottesville-Albemarle County Jail.
Original post: Monday, 4:38 p.m. The Virginia State Police Sex Offender Investigative Unit is seeking the public's help with locating a convicted sex offender known to the Charlottesville/Fluvanna County region. Based on his conviction in Arkansas, he would be required to register in Virginia as a violent sex offender.
Richard Benjamin Mangum, 28, is a white male with black hair and brown eyes. He is 5'9 in height and weighs approximately 235 lbs. Mangum has a teardrop tattoo under his left eye and uses the aliases of Rich, Ricky and Rich Manly.
Mangum was last registered as a sex offender in Arkansas, but left the state over a year ago. In December 2017, the Virginia State Police was alerted to him living in the Charlottesville or Fluvanna County area and have been searching for him ever since.
He is wanted in Virginia for failing to comply with Virginia law, which requires a convicted sex offender to register with the Virginia State Police within three days of establishing residency within the Commonwealth.
Anyone with information about Mangum is encouraged to call the Virginia State Police at 434-352-7128 or #77 on a cell phone or email us at [email protected].