Virginia State Police participating in Drive 2 Save Lives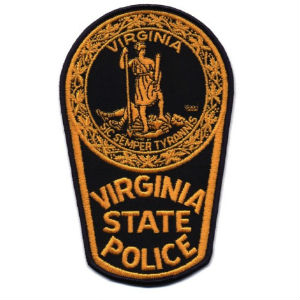 Virginia is among 15 states to participate in a two-day Drive to Save Lives traffic safety initiative that coincides with National Teen Driver Safety Week.
On Friday and Saturday, Oct. 20-21, Virginia State Police will be dedicating additional patrol resources to Interstate 95 traffic enforcement. Motorists can expect to see an increased presence of troopers along Virginia's entire 179 miles of I-95, from the border of North Carolina to Maryland.
"With traffic deaths in Virginia having dramatically spiked this year in comparison to 2016, this multi-state operation could not come at a more critical time," said Colonel W. Steven Flaherty, Virginia State Police Superintendent. "Traditionally there is always an increase in the number of traffic crashes on Virginia's highways during the last three months of the year, so it is even more imperative for every Virginian to 'Drive to Save Lives' no matter the distance of one's travels."
As of Oct. 19, 2017, there have been 638 reported traffic deaths on Virginia highways. On the same date in 2016, there were 568 reported traffic fatalities, which means 70 more persons have lost their lives in traffic crashes this year than last on Virginia's roads.
Tragically, 22 of those 2017 traffic deaths in the Commonwealth have been teenagers between 15 and 19 years of age.* With this initiative being held during National Teen Driver Safety Week, it's important to highlight the fact that half of all teens will be involved in a car crash before they graduate from high school. Also, according to the National Organization for Youth Safety:
66% of teen passengers who die in a crash are NOT wearing a seatbelt
58% of teens involved in crashes are distracted
25% of car crashes involved an underage drinking driver
"Parents and guardians set the example for their children," said Flaherty. "If the adults buckle up, comply with speed limits and eliminate distractions while driving, then they pass along smart, safe and responsible driving practices for their children and young drivers to emulate.  Let's prevent crashes and prevent injuries and fatalities by simply driving to save lives."
Also participating in the East Coast I-95 traffic enforcement operation are State Police and Highway Patrol agencies from Maine, New Hampshire, Massachusetts, Rhode Island, Connecticut, New York, New Jersey, Pennsylvania, Delaware, Maryland, North Carolina, South Carolina, Georgia, and Florida.
With increased patrols, State Police also remind drivers of Virginia's "Move Over" law, which requires motorists to move over when approaching an emergency vehicle stopped alongside the road. If unable to move over, then drivers are required to cautiously pass the emergency vehicle. The law also applies to workers in vehicles equipped with amber lights.
Comments