Virginia state employee giving campaign celebrates 20 years, almost $50 million in donations
The Commonwealth of Virginia Campaign, the workforce giving campaign for Virginia state employees, has set a $3.5 million goal for 2017, its 20th year.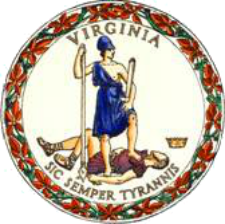 Since 1997, state employees have donated $49.9 million to over 1,000 participating charities. They have contributed $14.6 million, 30 percent of the total, during the McAuliffe administration.
"Over the past 20 years, Virginia state employees have come through to meet the needs of their communities,"said Governor McAuliffe speaking at the kickoff this week. "I applaud our employees who continue to donate or volunteer with non-profit organizations from across the commonwealth. Virginia state employees work hard every day to make life better for the people of this Commonwealth, and the success of this program demonstrates just how committed they are to that important mission."
The 2017 goal is 5 percent higher than the $3.3 million donated by state employees during the 2016 campaign. Their generosity over the years has impacted the lives of people from every walk of life, from all over Virginia and the nation. A disaster relief drive in September raised almost $51,000 for those affected by Hurricanes Harvey, Irma and Maria.
During the 2017 CVC campaign kickoff in Richmond, the Governor presented awards for the student CVC art contest, which is offered through the art departments in each school. The best in show grand prize winner's artwork is used on each year's campaign poster. This year's grand prize winner and first place recipient for middle schools was Monica L., from Liberty Middle School in Clifton, Va.
Below are the other student award recipients:
High Schools:
First place – Suji K., Annandale High School, Annandale, Va.
Middle Schools:
Second place – Jessica S., Auburn Middle School, Warrenton, Va.
Third place – a tie between Madison L., Auburn Middle School, Warrenton, Va., and Mia R., Sutherland Middle School, Charlottesville, Va.
Primary Schools:
First place – Jessica B., Oakton Elementary School, Oakton, Va.
Second place – Kaila W., Bowling Green Elementary School, Milford, Va.
Third place – Alora R., Bowling Green Elementary School, Milford, Va.
Comments