Virginia solidifies #1 ranking in third week atop AP Top 25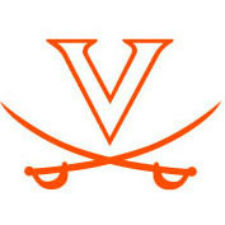 Virginia, unranked at the start of the 2017-2018 season, is the #1 team in the land for a third straight week.
The 'Hoos (26-2) clinched the top seed in the 2018 ACC Tournament with a 65-54 win over Georgia Tech on Wednesday, then clinched the UVA program's third ACC regular-season title in the past five years with a 66-37 win at Pitt on Saturday.
The Cavaliers received 48 first-place votes this week. Second-ranked Michigan State (28-3), the Big Ten regular-season champ, received 17 first-place votes.
Two teams from the Big East, Xavier (25-4) and Villanova (also 25-4), are ranked third and fourth this week.
Duke (24-5) is fifth. North Carolina (22-7) moved up one spot to ninth.
Clemson (21-7) is 18th. Florida State (19-9) dropped from the rankings this week after its 92-72 loss at North Carolina State on Sunday.