Virginia Soccer adds Adam Perron to coaching staff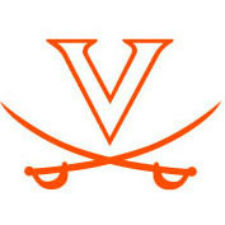 The Virginia Soccer program has added JMU assistant Adam Perron to the coaching staff.
Perron had served as the top assistant and recruiting coordinator on the JMU staff the past two seasons, helping the Dukes to a 26-12-6 record and back-to-back NCAA Tournament appearances.
"Adam has a proven track record of winning and bringing in top-tier talent over the past few years," UVA coach George Gelnovatch said. "I'm confident he can fit in with our culture and help us continue to recruit and develop the top players in college soccer."
A former collegiate and professional goalkeeper, Perron will primarily work with the Virginia goalkeepers, recruiting efforts and in-game strategy.
JMU goalkeepers thrived under his direction, setting the program single-season shutout record in 2018 with 13 and posting a 0.57 goals against average in the same season, third-lowest in the nation.
"I am extremely excited to be afforded the opportunity to join one of the top college soccer programs in the country here at the University of Virginia," Perron said. "I'm very grateful to George (Gelnovatch) and Matt (Chulis) for believing in me and I am committed to doing whatever it takes to help them continue the program's storied tradition of winning and excellence not only on the field but in the classroom and community."
Comments