Virginia remains #2 in AP Top 25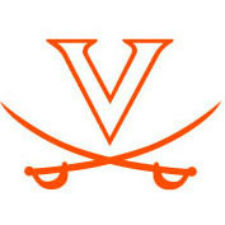 Virginia held the #2 spot in the Associated Press Top 25 for a second straight week. The 'Hoos (18-1, 7-0 ACC) are on a 10-game winning streak after wins this past week on the road at Georgia Tech and Wake Forest.
Villanova (18-1) retained the top spot in the poll. Purdue (19-2) is third, with Duke (17-2, 5-2 ACC) fourth, and Kansas (16-3) at #5.
North Carolina (16-4, 5-2 ACC) is 10th. Clemson (16-3, 5-2 ACC), which plays at Virginia on Tuesday, is 18th.
The Cavaliers will travel to Duke on Saturday.