Virginia only goes eight-deep: That's not a lot, right?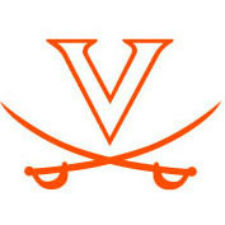 I read an article from a guy trying to break down what #1 Virginia will do to account for the absence of sixth man De'Andre Hunter, and the writer seemed to think that UVA coach Tony Bennett was unique in going with an only eight-man rotation.
What I've always thought is that an eight-man rotation is ideal. Most teams get 70 percent of their minutes from their starters, so you're splitting up 60 bench minutes among three guys, roughly 20 minutes apiece.
Looking across the college basketball landscape, I'm seeing that it's not at all unusual for a team to go eight-deep, and in fact, it's more likely that you'll see coaches go with eight- or even seven-man rotations this time of year than you'll see coaches go nine- or 10-deep.
Looking at #2 Villanova, for example. The Wildcats get 25.7 percent of their minutes from their bench, about 51 minutes per game, and reviewing the past several box scores from close 'Nova games, you'll see Jay Wright give the bulk of his minutes to six or seven guys against top opponents.
Duke (23.1 percent) and Kansas (21.5 percent) use their benches even less.
Virginia comes in toward the middle of the grading curve, with bench players on the floor for 29.1 percent of the team's minutes.
Purdue (29.3 percent) and North Carolina (27.6 percent) are in the same ballpark as the 'Hoos.
Xavier, the #1 seed in the West Region, gets 31.6 percent of its minutes from its bench. Michigan State is the outlier in my informal survey, giving its bench 36.4 percent of its available minutes, and using as many as 10 guys double-digit minutes in recent tight games.
The reason you see coaches go with shorter benches later in the season and then in tournament time is that you want your best guys out there.
Seems pretty straightforward.
I think what we were seeing with the national writer going on about Bennett only going eight-deep was another effort to talk down the Virginia program as being worthy of inclusion in the discussion of top programs, in the vein of, well, they only have eight guys.
So does pretty much everybody else.
Story by Chris Graham